Let's talk rules. I'm a stickler for the rules and when creating lists, I need to know what my limitations are. So I tend to go by the guidelines of: stick to a location and year of release. So I only consider films released theatrically in the U.K. during 2019 as my contenders. Not films I've seen for the first time this year, if so This Is Spinal Tap would have made it into the list. And it can't be from any year, because The Prestige would be in my list every year. Some people don't stick to rules like this, which is fine but I can't do it! Chris Hewitt from Empire tweeted about the subject and replied to others discussing it which I thought was to the point and easy to get here, here, and here. I've seen three 2020 U.K. releases already which by my ruling count as next year and next decade, so these have not made the cut. See my 2020 watch list so far here.
Now that's out of the way you can see what I watched during 2019 and the 110 2019 films I watched ranked. To see last year's list, go to my top 10 films of 2018 post.
Last note is that my top 10 differs from the order I've ranked in my 2019 watch list because I always think top 10s should be personal to as favourites not necessarily best. Sometimes these two things are the same, but most of the time they are different. What makes me happiest (or, for a lot of these films which are actually quite sad, what I connected with) is valued first in terms of favourites.
My 10 favourite films of 2019 (by U.K. Release Date)
Booksmart – Hilarious and feminist, with extremely likable leads. It's the perfect (feature film) directorial debut from Olivia Wilde, plus it's got a great soundtrack. I wrote more about it here.
The Peanut Butter Falcon – Really sweet story that feels genuine the whole way through.
Pain and Glory (Spanish: Dolor y gloria) – Beautiful exploration of life, art, and memory with a top performance from Antonio Banderas.
Us – Frightening, tense, and twisty.
Hustlers – J-Lo in her acting best. Could be in this list purely for the Usher scene.
Thunder Road – Heartbreaking but funny. Jim Cummings looks like he's been directing, acting, creating films for longer than he has because he's that good.
Joker – Really fucking depressing, with a knock out performance from Joaquin Phoenix. Changing the superhero genre.
Eighth Grade – Elsie Fisher is a star in the making. Excellent filmmaking from Bo Burnham.
Little Women – A Greta Gerwig dream. Will become a favourite in a rewatch. Florence Pugh's Amy March is everything.
Ford v Ferrari (Le Mans '66) – Proof that James Mangold makes the best films. I still don't really care for cars, but I care a lot about this film.
Honourable mentions
Knock Down The House – Fantastic doc about amazing people.
If Beale Street Could Talk – It's like romantic poetry in the best of ways.
The Farewell – A Chinese family tackle universally relatable themes. Funny and sad.
Knives Out – An absolute thrill.
Someone Great – Shouldn't really be as good as is, but it's so much fun.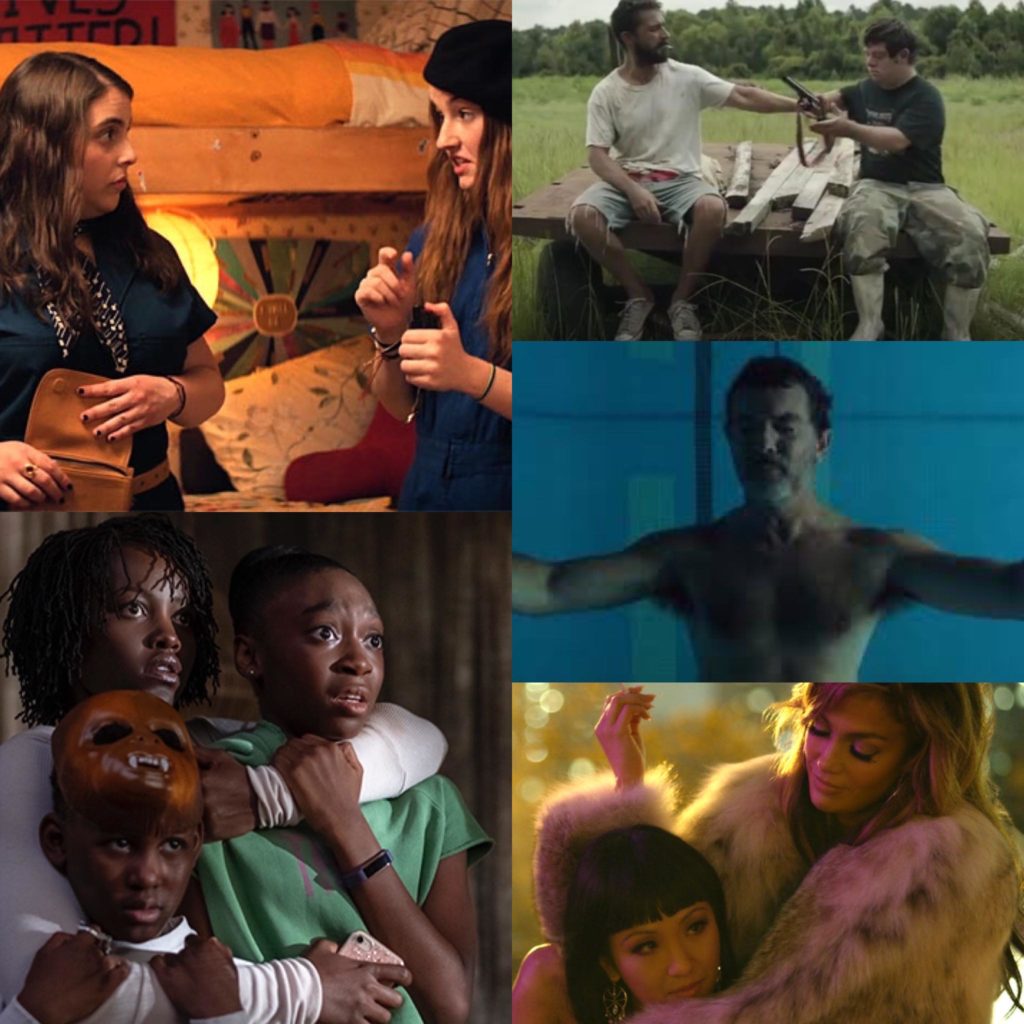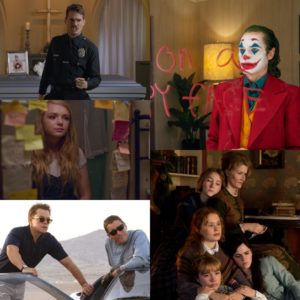 My stats
Upgrading to Letterboxd Pro was such a good idea. I love a good stat, especially when it relates to films or lists. So here are some highlight stats about my 2019 in film or you can see them all interactively here.