I saw 80 UK releases in total this year. Not as impressive as other lists I've seen, but I consider this a fair effort at keeping up to date with film.
18 of these were either Netflix or other streaming services releases, a couple of which were not only contenders for my top 10, but made by huge names. Like Duncan Jones' Mute, Alex Garland's exceptional Annihilation and the latest western from the Coen Bros, The Ballad of Buster Scruggs. Netflix brought the Romantic Comedy back to life in teen hit To All The Boys I Loved Before and the lovable Set It Up, which proved that the classic Hollywood rom com formula can still work if there's a witty script and two charismatic leads. 2018 was a good year for Netflix movies.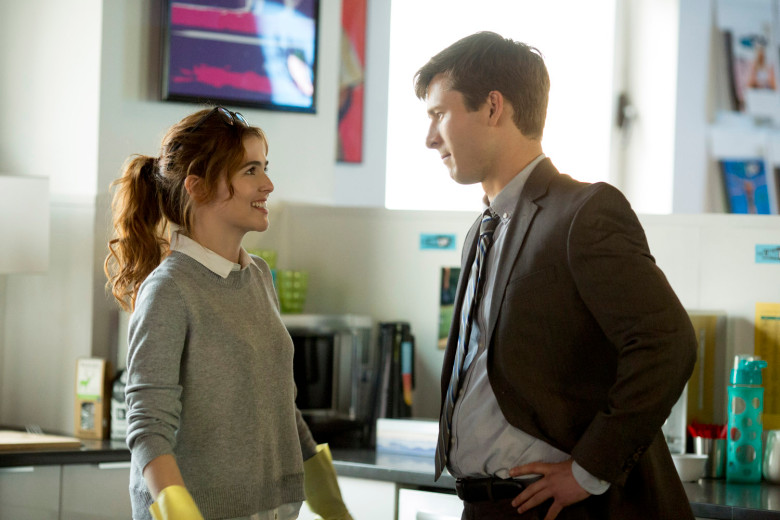 It was a huge year for the big screen too. A few films in 2018 that I liked a lot featured sexually liberated women and teenage girls, like sex-comedy Blockers and Netflix's The Package, which feels like an important milestone.
Musicals continued to shine with The Greatest Showman (from 2017) staying put in cinemas for months and remaining in the top album chart for over a year, plus audiences loved A Star Is Born, Mary Poppins Returns and Mamma Mia! Here We Go Again.
There are still 2018 films I'm dying to see: The Escape, You Were Never Really Here, First Man (I knew I'd regret skipping this), Mission: Impossible – Fallout, A Wrinkle In Time, Leave No Trace and more.
I'm only classing UK releases in my total, so films I am looking forward to like The Favourite, If Beale Street Could Talk and Vice which have already been released in the USA and are out early 2019, I have yet to see.
I'm using Letterboxd more frequently now, which made compiling my top 10 favourites easier. For my full 2018 watches in order of star rating, view my list.
My top 10 personal favourites of the year:
Ladybird – Even though I wasn't a teenager in 2002, didn't grow up in Sacramento and didn't attend a Catholic high school, I really felt every second of this film.
A Star Is Born – Beautiful. Deserves every ounce of glory.
Creed II – A family/romantic/sports drama in one. I love everything about this.
Spider-Man: Into the Spider-Verse – The Spidey film we've been waiting for. Gorgeous animation.
Three Billboards Outside Ebbing, Missouri – McDormand and Rockwell are class. Perfect example of a dark comedy; shocking and hilarious.
BlacKkKlansman – A crucial part of history told in Spike Lee's best. Thematically important in today's climate, with excellent performances from Washington and Driver.
American Animals – Completely unexpected thrill. Four talented young actors in a stylishly edited crime caper.
Black Panther – Infinity War may have been the big blockbuster that the last 10 year of MCU films has been leading up to, but Black Panther even as a standalone film is ace. Michael B. Jordan is Marvel's most intriguing villain.
Widows – Full to the brim of interesting themes and topics, plus some top performances. Tense and twisty, as every good heist should be.
A Quiet Place – Both a tense thriller and jumpy monster movie. Great concept.
Honourable mentions:
Overlord – Great zombie/war horror.
Annihilation – Perfectly cast intelligent sci-fi horror.
Blockers – Hilarious feminist teen sex comedy.
Sorry To Bother You – Most original film I saw in 2018. Funny and weird.
What have been your highlights from film in 2018?