A list of my writing, which includes film reviews and blogs for upcoming film releases.
I occasionally write reviews for the film site CineSocial.
5* Film review, by Nadine Shambrook, of the thriller Searching starring John Cho as a father looking for his missing daughter. Debra Messing plays the Detective helping him.
2* Film review, by Nadine Shambrook, of Hotel Artemis, starring Jodie Foster as a nurse who runs a secret emergency clinic for criminals hiding out until the heat calls off.
4* Film review, by Nadine Shambrook, of Incredibles 2 about the further adventures of the nuclear superhero family who are called out of retirement to help with the PR of heroes mistrusted by the public.
I blog for Cineworld, one of the biggest cinema chains in the UK, as a guest writer.
The greatest Viggo Mortensen roles: from Aragorn to Green Book's Tony Lip
Troye Sivan: the rise from YouTube star to Boy Erased powerhouse
Who's who in Quentin Tarantino's Once Upon a Time in Hollywood
Introducing the characters of Robert Rodriguez manga adaptation Alita: Battle Angel
5 classic Laurel and Hardy films you need to see before Stan and Ollie
Saoirse Ronan vs. Margot Robbie: the Mary, Queen of Scots movie showdown
Everything we know about Newt Scamander's mysterious older brother Theseus
Mortal Engines: everything we know about Peter Jackson's post-apocalyptic adventure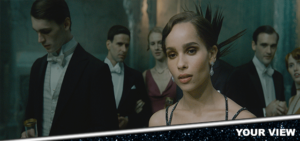 Who is Newt Scamander's Fantastic Beasts love interest Leta Lestrange?
6 reasons why A Star Is Born is going to reinvent Hollywood's favourite fable
8 classic Queen songs we want to hear in Bohemian Rhapsody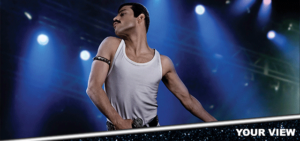 I want to break free: the 8-year struggle to bring Bohemian Rhapsody to the big screen
Why Andy Serkis' Mowgli will be unlike any Jungle Book adaptation you've seen before
Where Shane Black's The Predator fits into the Predator timeline
The con is on! Your guide to the all-star cast of characters in Ocean's 8
The secrets of Albus Dumbledore we hope to discover in Fantastic Beasts: The Crimes of Grindelwald
The Banks siblings and a new Bert? Your introduction to the characters of Mary Poppins Returns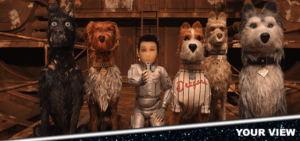 Who let the dogs out? The A-list voice cast behind Wes Anderson's Isle of Dogs
9 movie spies who could compete with Red Sparrow
What you need to know about Coco's Day of the Dead festival
Why The Flash is essential to helping the Justice League
The Rian Johnson trademarks we really want to see in The Last Jedi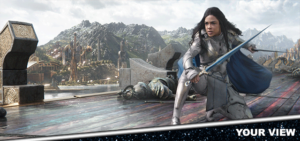 Why Thor: Ragnarok's Tessa Thompson is just as badass as her Valkyrie character
Why it's important Andy Serkis is directing Jungle Book: Origins
The Rock and Little Hart – our current favourite on screen duo! #JumanjiWelcometotheJungle
A match made in heaven! Why Christopher Nolan + a war film = something we're really excited about
Why Hela's going to be the best Thor villain to date
The teen inspirations that are shaping Spider-Man Homecoming
Reunited: the best director and actor friendships in the movies #Dunkirk
Seeing double! The amazing actors who played their own screen siblings #DespicableMe3
"It's time for the Jedi to end." What this could mean for Star Wars…
"They created me. But they cannot control me." The best cyborgs in film #GhostintheShell
Why Beauty and the Beast will be the ultimate date night movie of 2017
Goodbye #Logan! How we're going to feel seeing Wolverine one last time
Why we need the live-action Beauty and the Beast in our lives #BeautyandtheBeast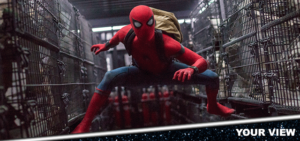 From hero to bad guy! Why Michael Keaton will be the best Spider-Man villain yet
Slow down? Speed up! The most insane movie car races #TheFateoftheFurious
Your magical Paddington guide to London!
How Emma Watson is making Disney heroine Belle her own #BeautyandtheBeast
The most insanely full-throttle movie cars that left the competition in the dust #Fast8
A day in the life of Spider-Man #Homecoming
Why LEGO Batman's BFF Robin is going to steal the show!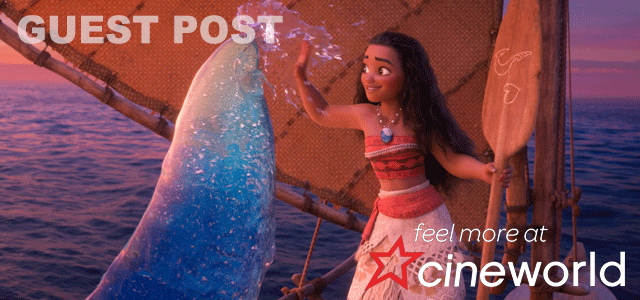 Why Moana's secret weapon is Broadway sensation Lin-Manuel Miranda
Why taking Spider-Man back to school will reinvent the Marvel movie
"It rhymes with Pulverine": The Wolverine/Deadpool Bromance #Wolverine
The amazing real-life secrets of the #Inferno artworks