This blog is a few days late, because I have been BUSY. Who'd have thought it?
Listening to
Favourite things I've listened to this month:
This Is Me…Then – The impact of Bennifer on my top tracks of the month is quite alarming. This era of Jennifer Lopez, plus time period of the early 00s, brings back such happy memories to me so I always associate the album with that.
Sour – Specifically brutal, traitor and good 4 you
Enter The Fold podcast – A great podcast to listen to after watching Shadow and Bone on Netflix. The podcast has the same set up as the Game of Thrones podcast I adored A Cast of Kings as one host has read the books (Caitlin) and the other host hasn't (Mandi), which makes it really accessible as a new fan of the Grishaverse.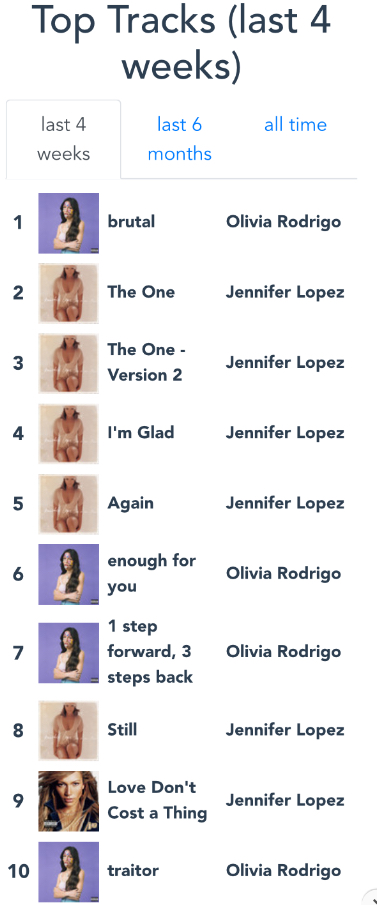 Watching
Favourite TV shows of the month:
Reading
Two books I enjoyed reading this month:
The first Shadow and Bone book
The Switch – Beth O'Leary
Films watched
First time watches I enjoyed the most:
Philomena
Mitchells
A Quiet Place part 2
Plus a rewatch of Waitress which I adored even more second time.