Let's not talk about how quickly June passed, because it's starting to scare me. 2019 feels like the fastest year of my life. We're already halfway through the year. Ahh!
I've been working on my first blog series about a subject I'm really passionate about, that I can't wait to share on here soon. All my recent blogs have been monthly favourites and the months go so quick, but I am planning something different soon!
To mark another month, here are my favourites. Items typically include: films, books, TV shows, music, podcasts, foods, new products, and other recommendations.
Taskmaster
These lists are not typically in any order, but this time my first June favourite is undoubtedly the best thing of the month. People have been telling me to watch Taskmaster for years and I always said I'd get round to it, seeing as I have an ever-growing watch list. This month I signed up to UKTV Play and caught up on all 8 series in under 3 weeks.
The setup is genius, yet simple. I have genuine belly laughs watching it and the show exudes a contagious happiness. If you like UK comedians and silliness, it's worth your time.
Serial
I hadn't listened to podcasts with narratives before, because I was convinced I wouldn't be able to concentrate on audible plots. Serial however, I cared. I find Sarah Koenig's voice deeply soothing, which is a big factor as to why I liked the first season. It's a fascinating story and presented in a way that keeps you hooked. I'm glad I didn't look up the story beforehand.
https://serialpodcast.org/season-one/1/the-alibi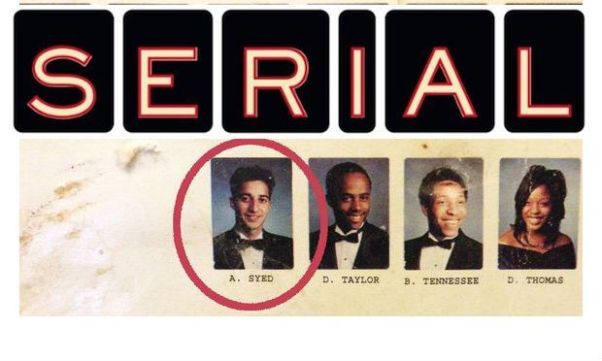 You Need To Calm Down
I love Taylor Swift's latest song and music video in which she calls out Internet trolls, and homophobic and sexist behaviour, while featuring iconic LGBTQ+ celebrities and iconic drag Queens. I've seen criticisms online about the video, suggesting that she's queer baiting fans and that depicting Internet bullies as uneducated "hillbillies" (the phrase used by these criticisms), she's covering up the fact that bullies can be everywhere (at our work, schools, public, etc..). The biggest criticism is that this song and music video compares online hate to life-threatening and dangerous anti-LGBTQ+ violence.
I understand the criticism, I really do. I also see it from another point of view though. Swift is using her platform and her fame (there were paparazzi trying to get photos of the music video while it was being filmed. There was hype!) to shout about important things. Her call to action at the end is to a petition for the Equality Act and she hired LGBTQ+ creatives to help made the music video. I think it's coming from a good place.
The song bops. It's my favourite songs that she's done in a really long time.
The Booksmart soundtrack
I'm still obsessed with Booksmart. It's not showing locally anywhere anymore, so I am listening to the soundtrack on repeat until I can download the film and watch it forever.
Cold War by Cautious Clay is my favourite from the soundtrack. It plays when Amy has her first sexual encounter, which was one of my favourite scenes. I think the song is a beautiful modern love song, lyrically and musically.
"But if we just spoke, like we meant it. Would you reference this open part of me?"
Other highlights include Boys – Lizzo (obviously), Slip Away – Perfume Genius (the scene this plays in is fantastically filmed and heartbreaking to watch), Can You Discover? – Discovery and You Oughta Know – Alanis Morissette. If you loved the film like me, be sure to look at Olivia Wilde's Instragram, where she shared insights into the soundtrack.
Soya Milkshakes
Why had I been drinking cow's milk for over 20 years of my life? Soya milk is divine, especially as a milkshake. I like the Alpro Soya Chocolate, but also like a regular sweetened Soya milk + Chocolate Nesquik. SOOO tasty.
Film viewings
My 5* films that I watched in June were all rewatches and there's not much else I saw for the first time that blew me away. Knock Down The House on Netflix is fantastic and I urge everyone to watch it. I find Alexandria Ocasio-Cortez, a.k.a AOC, an inspirational politician for America and I'll be following everything she does now.
Always Be My Maybe is the sweetest. I need to watch more Ali Wong and Randall Park films and TV shows, because they're great. Toy Story 4 was a pleasant surprise. Seeing as I thought the trilogy ended nicely, TS4 is a nice addition. It feels, and I mean this is the best way possible, like a feature-length short film spin-off. Character-wise it feels different to the original three film, yet it's still got the emotion, fantastic animation, and heartwarming story that the others do.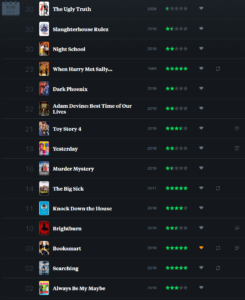 I've loved June. I've felt really good and I hope it continues into July! Have a good one.